"A two-day turnaround on our "As Broadcast Scripts" was the attractive part. A complete index of key information was a bonus. But, what I love the most - an accurate transcription for a GREAT price."
Director of Post Production,
Hearst Entertainment


"No job ever seems too big for the professionals at The Transcription Company. Their friendly service and willingness to work with our show's tight deadlines always goes above and beyond our expectations. Having the transcript emailed is one of my favorite features. It allows me the benefit of getting the interviews to our producers instantly, which makes my job much easier. Couldn't imagine having to do the show without them!"
Production Associate, VH1 Behind The Music
---

"Punctuality, accuracy and customized service are important considerations. I consistently get all three from The Transcription Company."
Disney DVD Production
---

"At Warner Brothers, our department uses the services of The Transcription Company to provide our International and Domestic licensees with superior quality transcripts of Feature Films, Animation and Television Series. We use these transcripts as a reference to create subtitles in various languages for DVD. We are always concerned about quality, accuracy and service and the needs of our department demands the highest possible level of these key components. The Transcription Company has consistently provided these qualities and demonstrated a level of excellence and professionalism that is seldom surpassed."
Production Coordinator, International DVD Production, Warner Brothers
---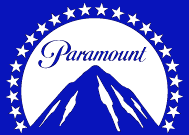 "For over three years, we have trusted The Transcription Company with a special project... to provide us the essential service of converting our typed, archived scripts into computer documents. They have expertly transferred and proofread literally thousands of our television and motion picture scripts. We have enjoyed a great working relationship with the friendly, helpful professionals at The Transcription Company."
Paramount International Operations
---





"We count on The Transcription Company for speed and efficiency to transcribe our Good Morning America interviews in Los Angeles."

West Coast Coordinating Producer
ABC TV - Good Morning America
---

"I've been relying on The Transcription Company for at least three years now. Because I often work on tight deadlines, I appreciate that the folks at The Transcription Company can deliver my transcripts quickly, while never neglecting accuracy. I am definitely a fan!"
Producer, CBS News, The Early Show
---

"We have sent The Transcription Company literally tens of thousands of master tapes.

There are plenty of transcription companies in New York we could send our business to, but we prefer The Transcription Company. They're just as quick, and the price is fair."
ESPN Classic, New York
---

"The convenience, accuracy and turnaround time is worth every penny."
E! Entertainment
---

We are particularly pleased with the format and look of the finished transcripts we receive from The Transcription Company. The speedy turnaround and email hard copy are also quite beneficial. We appreciate all they do for us."
Marketing Communication Special Projects, Bausch & Lomb
---
From The Transcription Company's specialty department:

The Transcription Company has been a joy to deal with over the years. Their knowledge and top quality work has made my life so much easier. I send work to them and know I don't have to worry about any problems coming back to me later. Their motto should be "no headaches," because that's what I depend on them for. They've been especially good with new, first-time producers and directors and we've never had any delivery problems with work they've done. I highly recommend them.
PorchLight Entertainment

---
... and The Transcription Company's funniest testimonial:
Webmaster's note: Gena is The Transcription Company's customer service manager. This email was actually sent to Gena by a happy (perhaps too happy) client. The Transcription Company would like to state that, for the record, only the last of the three "testimonials" below should be taken seriously. We are grateful for the time and effort he took to respond, as we are with all of our clients who provided testimonials..
Gena:

Please feel free to choose from one of the following testimonials I've prepared. In the event you hate them all, just make one up and let me see it before it's posted. Thanks.
1. "We were number four of all the networks before The Transcription Company came on board. Thanks to Rich and his crew, we're No. 1. I think someone should build a temple where people can go to pray to The Transcription Company."

Unstable Fanatic
NBC

No? How about . . .

2. "They can't really spell, and the scripts are usually late. But the girls who work there will date you, and Rich has great pot."

CEO
GE Corporation
No sense of humor? How's this?



3. "The Transcription Company has consistently provided excellent service and has demonstrated quality in their work that is, quite simply, unsurpassed. Most impressive is their ability to improvise when a unique situation presents itself and still work under impossible deadlines."
Administrative Production Coordinator
NBC Studios